Charles Herring
3 September 2012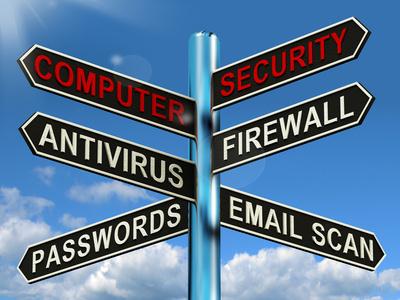 Now that students are heading back to school with their new laptops, I thought I'd take a moment to give a simple checklist to keeping a Windows laptop healthy. Don't start these steps if you think your computer may be infected. If you have a suspicion of infection, back up your files and erase the hard drive and reinstall Windows.
Install Security Programs
Automatically install Windows Updates. Set Windows settings to automatically download and install all updates. You will find this here: Control Panel > System and Security > Windows Update. Set it to install every day, automatically.
Enable Windows Firewall. You will find that here: Control Panel > System and Security > Windows Firewall > Turn Windows Firewall On or Off. Make sure it is on for both Public, Work and Home networks.
Install AVG Free Antivirus. You can download it here: http://free.avg.com/us-en/free-antivirus-download. They will encourage you to purchase the Internet Security package. It's a good value but you will be fine with the Free version. This program will scan for viruses (and other malware) as well as spyware. It will also provide a link scanner that will warn you when you attempt to access known bad websites. Once you've installed it, schedule a weekly scan of the whole computer when you are sleeping.
Install ThreatFire. You can download it at http://www.threatfire.com/. It looks for suspicious activity that a virus would perform after being installed. It is a behavioral based antivirus (AVG is signature based.)
Move your data to SkyDrive. SkyDrive is cloud storage from Microsoft. The first 7 GB are free. If you need additional space, it can be purchased at competitive rates. You can download the Windows application here: https://apps.live.com/skydrive. You will need to log in with a MS Live account (create one if needed.) You will now have a new folder called "SkyDrive" under your username when navigating My Computer. Move your documents and pictures to SkyDrive. This will automatically sync the files to the Cloud. If you use multiple computers, you can access SkyDrive files from each PC. This approach will sync your files to multiple computers and back them up to the Internet. This is the easiest way for handling back up and accessing your data.If you don't like my idea for backup, make sure you do something. It is so sad to see someone realize all the family pictures are forever gone.
Monthly Checkup
Once a month, perform the following checks:
Double click AVG and make sure the status says "You are Protected."
Open Windows Update and make sure it shows a Green Checkmark.
Make sure Java is up to date by visiting: http://java.com/en/download/installed.jsp and click "Verify Java Version."
Make sure Flash is up to date by visiting: http://get.adobe.com/flashplayer/.
Smart Surfing
Be smart when you are navigating the Internet. Remember the following:
People on the Internet lie. Even though they look like someone you know, they may not be. 
It's always safer to type a URL into your browser instead of clicking a link.
If it looks suspicious leave it alone.
Use good passwords (see: Password Day)
Don't install programs you don't absolutely trust. This goes for enabling Facebook games as well.
When you receive a warning from your security software, LISTEN to it. Slow down and figure out what it is trying to tell you before moving forward.
Summary
For virtually no money you can keep your Windows computer running well. Make sure you use your head. Nothing can replace good sense.